Artists who have performed at Spire events…

John Beaumont [Tenor]
A true Yorkshireman who had rarely been south of Watford Gap, London beckoned and I left the north, but not music…

Marcus Davidson [Organ & Piano]
Marcus Davidson is a composer, pianist/organist and musical director who studied composition with Vic Hoyland and Rhian Samuel. He has written and arranged for TV, radio and theatre, and specialises in accompanying for Ballet and Contemporary Dance.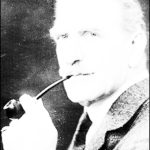 Eleh

Leif Elggren [Electronics]
Linköping-born Leif Elggren is a contemporary artist, active for over 25 years. His work runs the gamut of conceptual art, making Elggren something of a Swedish Marcel Duchamp. He thrives upon stark minimalism, yet there is a vivid humor and unique approach to ideological and political concerns that separates his work from that of his colleagues. Elggren became much more visible in the States through his Firework Edition label, a carefully curated distributor of print publications, records, and videos of Elggren-related endeavors.

Michael Esposito [EVP]
Michael Esposito lives and works in America.

Christian Fennesz [Electronics]
Christian Fennesz uses guitar and laptop to create electronic soundscapes of enormous range and complexity. "Imagine the electric guitar severed from cliché and all of its physical limitations, shaping a bold new musical language." [City Newspaper, USA]. His densely layered compositions – anything but sterile computer experiments – have an inherent naturalism, evocative of light and atmosphere. His latest album, 'Venice' [Touch, 2004] has been hailed as a masterpiece, and is by some distance the label's best-selling CD.
Cor Fuhler [Piano]
Amsterdam-based Cor Fuhler works in the field of electronic and improvised music. Piano is his main acoustic instrument, and he seeks to take it musically beyond usual perceptions, specializing in sustained sounds with use of various string stimulators: 12 ebows, rotating threads, spinning disks. Fuhler also manipulates sounds from turntables, linguaphones, springs etc and filters them through an analogue synth: the EMS Synthi AKS, his main electronic instrument. Curently he is working on a new analogue set up: the NIGLO 1. He often builds his own instruments/ instalations/ modifications such as the Keyolin: a violin with keys.

Elin Hansdóttir [Installation]
Elín Hansdóttir is an Icelandic artist working in Berlin. Her installations focus on the act of paying attention, where the viewer is drawn in a physical dialogue with the work, emphasizing his/her experience of being there. Recent shows include Parallax, Reykjavik Art Museum, Frieze Projects in London, Between Two Deaths at the ZKM Mediamuseum in Karlsruhe Germany and Art Against Architecture, National Gallery of Iceland.

Hildur Gudnadóttir [Installation]
Hildur Guðnadóttir (1982) is an Icelandic cello player and singer who has been manifesting herself at the forefront of experimental pop and contemporary music (e.g. with the band múm). In her solo work she draws out a broad spectrum of sounds from her instrument, ranging from intimate simplicity to huge soundscapes.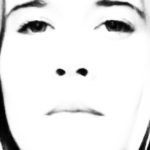 Anna von Hausswolff [Organ]
Anna is a Swedish singer, pianist, organist and songwriter.

Leif Inge [Installation]
Leif Inge is a conceptual artist whose installation works have incorporated various media including ice, light installation, earthworks, stained glass, as well as sound. Recent work has explored the possibilities of stretching sound over extended periods of time to create beautiful but thrilling and powerful soundscapes. The recent '9 Beet Stretch' – a 24 hour long concert with the time-stretched 9th Symphony by Ludwig van Beethoven – was an epic and compelling sound sculpture that reserved widespread critical acclaim. Inge lives and works in Oslo, Norway.

Philip Jeck [Turntables & Sampler]
Philip Jeck is perhaps best known for his highly subversive work 'Vinyl Requiem' (Time Out Performance Award, 1993) with Lol Sargent, a performance for 180 Dansette record players, 12 slide- projectors and 2 movie-projectors. In his performances, recordings, and collaborations Jeck combines samples, loops and scratches from various analogue sources to create complex, highly involving and often moving soundscapes. He has released five albums on Touch since 1995.

Charles Matthews [Organ & Programmer]
Charles Matthews was born in 1966 and studied at the Royal College of Music, London, and at Trinity College, Cambridge, where he was an organ scholar. His teachers have included Beryl Tichbon, Gwilym Isaac, David Pettit, Nicholas Danby, Patricia Carroll, Dr. Richard Marlow and Charles Spinks. From 1987 to 1989 he worked almost exclusively as a church organist. Since this time he has pursued a diverse and international career as organist, pianist, composer and teacher. In Spain his activities have mainly involved performances of piano chamber music; he also works each July on the Matisse International Music Course in El Escorial.Charles Matthews has won many awards, perhaps most notably in 1999 the first prize in the Ferenc Liszt Organ Competition in Budapest. His CD recordings present piano solos and chamber music by Sir Arnold Bax (1994, Olympia) and an organ recital from the Madeleine Church in Paris (2002, Priory). Currently he teaches organ at the Birmingham Conservatoire and is Organist of St. Catharine's Church, Chipping Campden, England. In 2005 he inaugurated the new organ at the Auditorio in Tenerife, Canary Islands.

Robert Millner [Voice]
Operatic tenor Robert Millner studied singing with Thomas Hemsley, Paul Hamburger and Franco Corelli. Touring internationally, he has sung the roles of Alfredo for Music Theatre London's Olivier Award-nominated production of La Traviata, Ferrando (Così fan tutte), Rodolfo (La Bohème) and Eisenstein (Der Fledermaus) among others. At the Hermitage in St Petersburg, he performed Britten's Serenade and he sang Turiddu in the inaugural performance of Cavalleria Rusticana at the Vietnam Opera House in Ho Chi Minh City.
Amy Moore [Voice]

BJNilsen [Electronics & Organ]
Born in 1975. He has been active with experimental music since the early 90´s with various constellations. For the past 10 years he has been releasing records as Hazard on the UK labels Ash International and Touch, making music and sound for documentary film, television and commercials. He is focused on the sound of nature and its effect on humans, field recordings and the perception of time and space as experienced through sound, often electronically treated.

Henrik Rylander [Electronics]
Henrik Rylander was born 1966 in Malmö, Sweden and he lives and works in Göteborg, Sweden. With Joachim Nordwall he formed The Skull Defekts, and is also a founder-member of Union Carbide and Audio Laboratory.

Finnbogi Petursson [Tone generator]
Finnbogi Pétursson, born in Reykjavik in 1959, has been exhibiting since 1980 and is one of Iceland's most prominent artists. He is known for works that fuse sound, light, sculpture, architecture and drawings. Sound, a crucial element, is typically incorporated into spare sculptural installations. Pétursson represented Iceland at the Venice Biennial in 2001 with his monumental sound installation Diabolus. Collections include T-B A21- Vienna, Michael Krichman and Carmen Cuenca- USA, Malmo KunstMuseum-Sweden, Nordiska Akvarell Museum-Sweden and the National Gallery of Iceland. Permanent installations are at Landsvirkjun, Vatnsfellsvirkjun (an electric power plant) Reykjavik University and the Reykjavík Energy Headquarters. Finnbogi lives and works in Reykjavik, Iceland.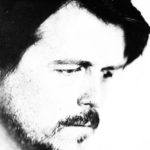 Simon Scott [Organ, field recordings & laptop]
Simon Scott is a sound ecologist and multi-instrumentalist from Cambridge, England. His albums 'Insomni' (Ash International) and 'Below Sea Level' (Kesh/TouchLine) are out now (see above). His work explores the creative process of actively listening, the implications of recording the natural world using technology and the manipulation of natural sounds used for musical composition. He plays the drums in Slowdive and has recently collaborated with artists James Blackshaw, Spire, Taylor Deupree (Between), Isan + many more.

The work of Claire M Singer has been widely commissioned, exhibited and performed throughout Europe and North America. This includes acoustic and electronic composition, fixed media, multi-media, installations and live electronics. Recent concerts and commissions include Union Chapel; SPNM; Sound Festival; Ladyfest; Tate Modern London; The Shunt Vaults; Chez Poulet Gallery San Francisco; XMV New York City; PRSF; Fylkingen Institute Stockholm; Ceremony Hall Austin, TX; Soundfjord; Norwich Arts Centre and no.w.here.
Sohrab [Electronics]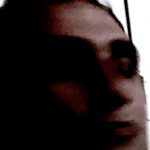 Sohrab was born in Tehran in 1984. He was seven when the Iran-Iraq war ended. His name, from an old poem called 'Shahname', means 'rouge water', which can also mean 'blood'. He started a punk band with his brother and a friend, which lasted about two years before splitting… He was totally isolated in Iran, so left and now resides in Germany.

Burkhard Stangl [Guitar, electronics]
Burkhard Stangl was born in 1960, composer/performer, guitar, electronic devices, works in the field of non-ideomatic improvisation, electronica and contemporary classical. studies: classical guitar; electric guitar (autodidacted); cultural anthropology, musicology (thesis about the effects of the phonograph on cultural anthropology [book: Ethnologie im Ohr]). long term guitar-player at Franz Koglmann's projects (Monoblue Quartet, Pipetet); founder of the ensembles Ton.Art (advanced jazz /1985-1995), Maxixe (new music chamber ensemble / 1991 ff.) and Extended Heritage (Butcher/Castelló/Dieb13/Reiter/Roisz/Stangl /2006); member of polwechsel (1993-2004), efzeg and the year of.

Jana Winderen [Field Recordings & Electronics]
Jana Winderen researches the hidden depths with the latest technology; her work reveals the complexity and strangeness of the unseen world beneath. The audio topography of the oceans and the depth of ice crevasses are brought to the surface.

Maia Urstad [Organ]
Maia Urstad is an artist working at the intersection of audio and visual art. She finished The Bergen National Academy of the Arts in 1981 whilst a member of ska/new-wave group 'Program 81', releasing 4 records and touring between 1979-84. In the eighties, her artistic medium migrated toward sound experimentation, and she has since 1987 worked with sound in various art projects, installations, site-specific concerts, theatre and films in Norway and internationally.

Mike Harding [Producer, Curator, Programmer & Conductor]

Jon Wozencroft [Consultancy & Design]