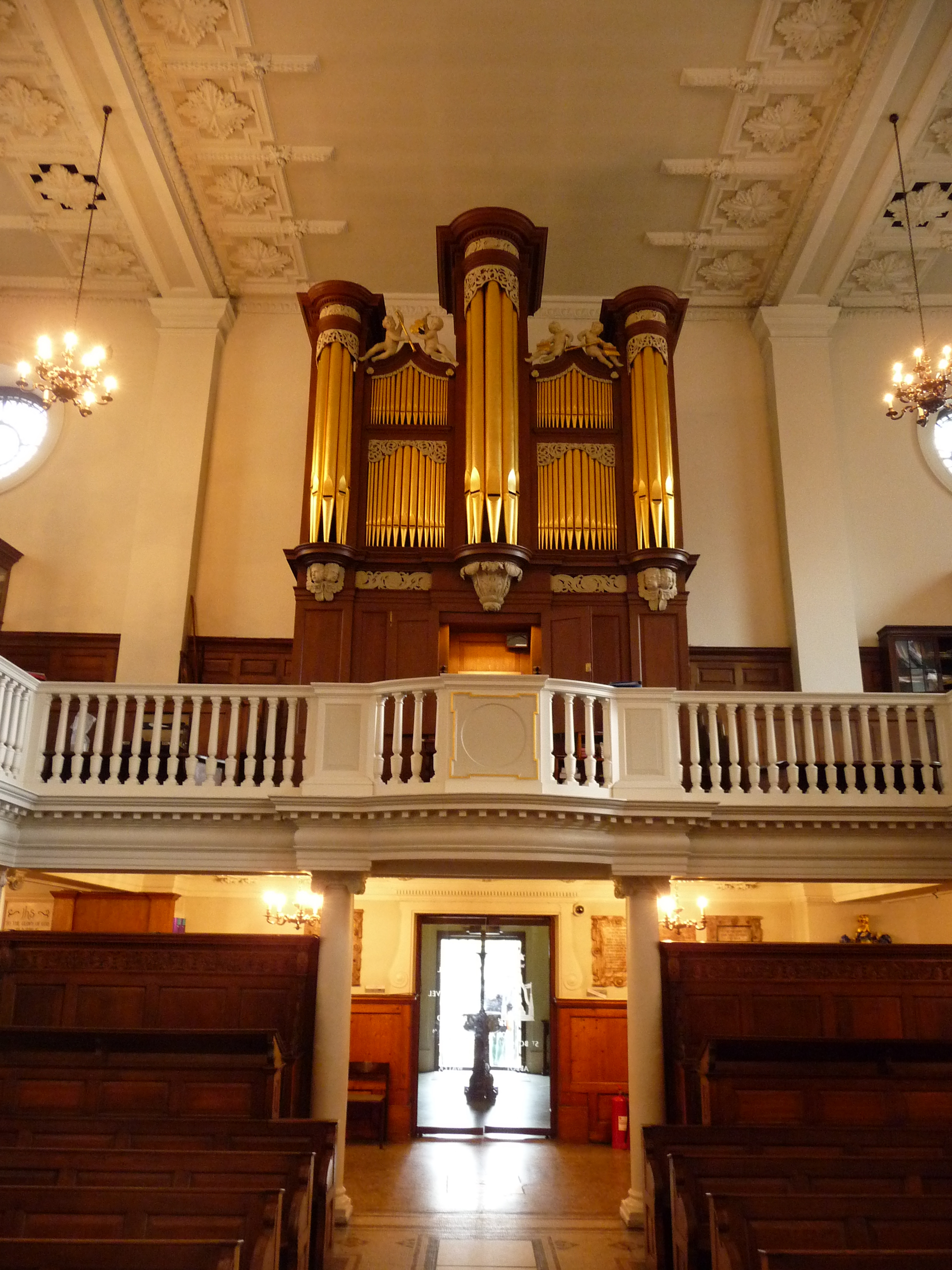 The 13th Spire took place at St. Botolphs without Aldgate on Thursday 21st June 2012 as part of The Spitalfields Summer Festival
You can read a review of this event at Dalston Sounds here and in London Jazz here
7.00pm-9.30pm (Installation by Marcus Davidson from 6.00pm)
Insight with Scott McMillan (The Liminal), Charles Matthews and Mike Harding
Performers:
Charles Matthews – organ & piano
John Beaumont – tenor
Marcus Davidson – organ, piano & tape
BJ Nilsen – electronics
Philip Jeck – turntables & samplers
and
The Eternal Chord
The programme included:
Charles Camilleri – Sonata Semplice
JS Bach – Komm, Heiliger Geist
Ligeti – Harmonies
Diana Burrell – Lauds
Arvo Pärt – Pari Intervallo
Marcus Davidson – The Conscious Sky
You can book tickets here
Tickets: £12 unreserved/£5 Student tickets (further concessions available)
Series Tickets Offers: Discounts available when booking three or more concerts
From its earliest inception as the Hydraulis to the latest in organ technology, the organ has had incredible influence on the history of music and sound. Spire celebrates this 'Emperor of Instruments' with live performances for organ, electronics, piano and voice, contrasting digital and analogue to create a rich sonic journey unique to each performance location. See Spire in Spitalfields for the first time, visiting St Botolph without Aldgate and its newly restored Harris organ.